These are 100% genuine and brand new Xtar Charger.
USB powered 1-4 cell intelligent charger with independent charging channels and sliding contacts suitable for LiIon / NiMH batteries in a variety of sizes. Features LCD display, auto battery type recognition, short circuit protection and reverse polarity protection.
For details on this product, see the manufacturer's product page located herewww.xtar.cc/cdq/VCxilie/2018/0816/239.html
This items consists of the following:
1 x Xtar VC4 Charger
1 x USB Cable for providing power to the charger
1 x Travel Bag
1 x Operation Manual
Please note a power supply is NOT provided. To use this charger, the provided USB cable must be connected to a power supply with USB, like a common phone charger or computer USB port.
Compatible With:
IMR / Li-ion: 10440, 14500, 14650, 16340, 17500, 17670, 18350, 18500, 18650, 18700, 22650, 25500, 26650, 32650
Ni-MH / Ni-Cd: AAAA, AAA, AA, , SC, C, D
Specifications:
DC Input: DC 5V 2.1A
Weight: 488.2g
Charging current:
     - LiIon: 1000mA ±80mA max. (constant)
     - NiMH: 1000mA ±80mA max. (pulse)
Cut-off Voltage: 4.2V ±0.05V (LiIon);1.45V ±0.01V (NiMH)
Usage & Charging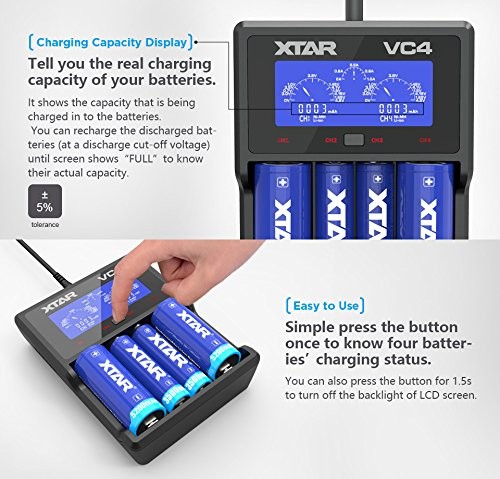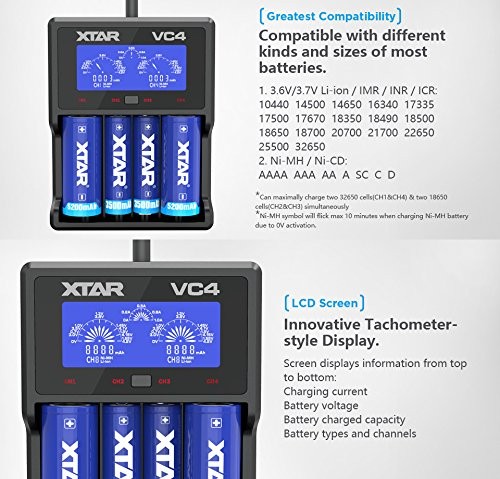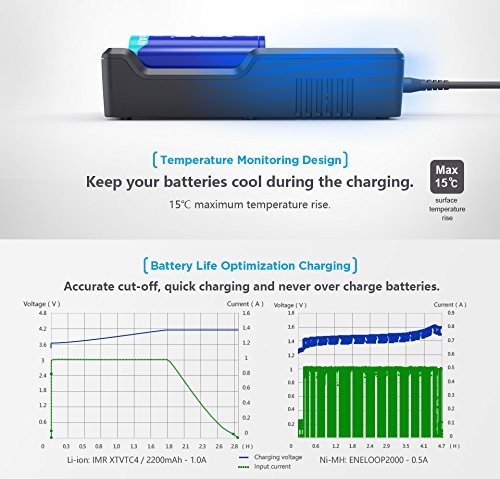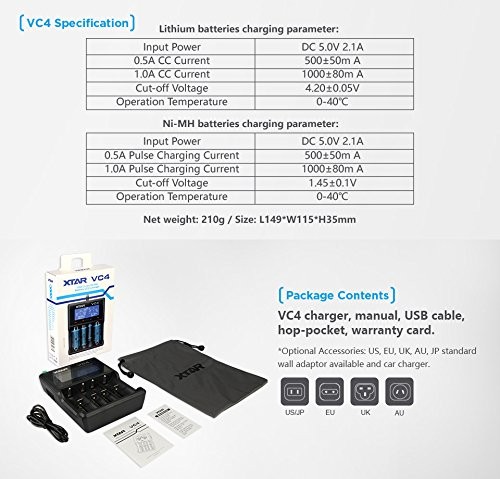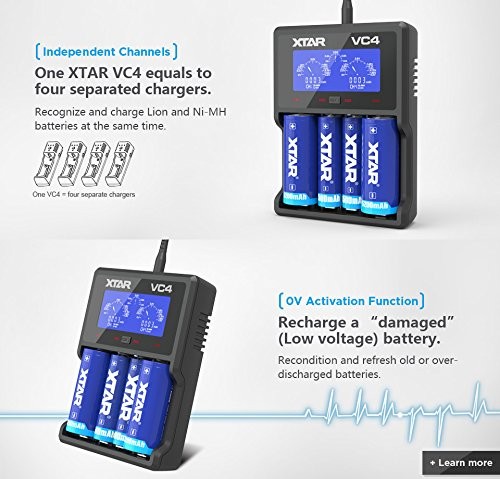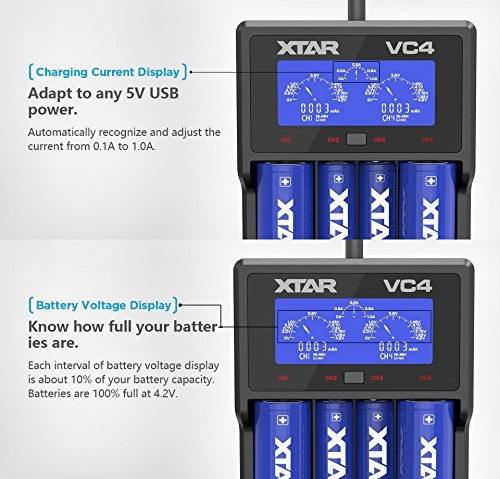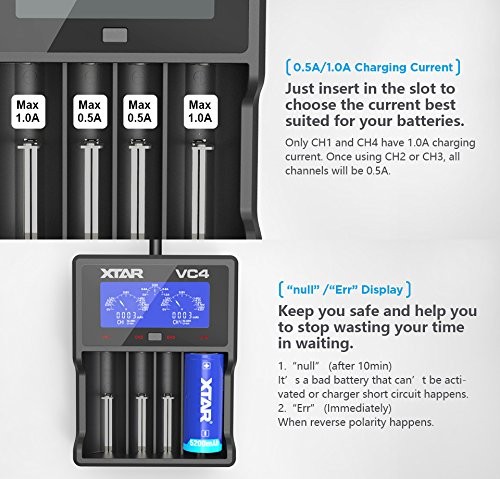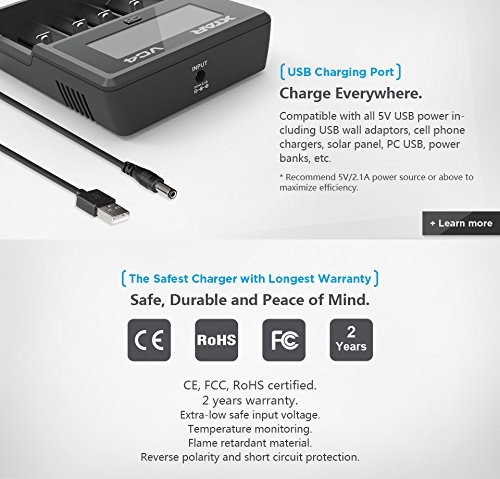 Package Includes
1 x Xtar VC4 Charger
1 x USB Cable for providing power to the charger
1 x Travel Bag
1 x Operation Manual